Drumming Events
And the beat goes on...
Those of us with the karma points to live in the space in time called Santa Cruz wallow in an ocean of talent. Our small oasis, cradled within the San Francisco Bay Area, San Jose/Silicon Valley, Salinas Valley and the Monterey Bay, affords that talent ample opportunity for creative self expression. On this page, we 'beat the drums' for these celebrations, and we encourage you to share with us your knowledge of such events.
Our focus is on local drumming, but we do not discriminate.
Please let us know of any noteworthy events coming up by dropping us a line at [email protected], calling us at +1 (831) 428-6626 or filling out a contact form.
Djembefola Patreon Page Launched
Djembefola.com has been online since 2006 promoting and educating people about the culture and history of West African drum, dance and music. Djembefola.com is an online drumming community and learning resource that includes an enthusiastic forum of which Dr. Tom has been an active member. Dr. Tom has benefited and learned much from this forum.
In an effort to keep the website going and free of ads, Djembefola Patreon Page has been launched. We at The Drum Doctor encourage you to visit the page and contribute what you can.
A Drumming Event Not To Be Missed
Click on image to watch video.
Jim Greiner's Hands-On Drumming
Interactive Drumming Sessions locally and worldwide for Corporate Team Building, Conferences & Meetings, Community Groups & Events, Schools & Youth Groups, and Private Celebrations of all types and sizes. Meditation Drumming Sessions for individuals and Groups.
Meditation Drumming Classes
Meditation Drumming sessions use drumming and rhythm-play as a vehicle to help us reinforce positive Life Rhythms. Jim will provide Frame Drums, and you are welcome to bring your own. Please come and join us for tranquil and uplifting meditation rhythms!
When: Thursdays, 5PM - 8PM
Where: Breath + Oneness, Capitola
Fee: ?
4-Week Rhythm Power Hand Drumming Class
Beginning to intermediate hand drumming techniques and rhythms, customized for each member's level of experience. We will focus mostly on the African Djembe, but I will also integrate other instruments into the class, depending upon your area of interest. Other instrument options are: Congas, Bongos, Doumbek/Darabouka, Frame Drums, Shekere and other hand-held percussion instruments..
When: Tuesdays, 7:00PM - 8:30PM
Where: Soquel Village, just outside the city of Santa Cruz, California
Fee: $75 for the four sessions. Advanced registration required
Conga Class - Beginning to Intermediate levels
We cover traditional and contemporary Caribbean rhythms and techniques, staying relaxed while playing, and playing with other people.
When: Wednesdays, 7:00PM to 8:30PM
Where: Soquel Village, just outside the city of Santa Cruz, California
More info for Jim's events at
www.handsondrum.com
Dave DiLullo's Global Drum Circles
East West Drum Circle
Join David DiLullo for an immersive musical experience to rejuvenate the mind, body, and spirit. Connect with the healing power of drumming in a 3-part format, which includes an open jam, facilitated drumming, and a guided meditation. Open to beginners regardless of experience; ages 16 and up welcome. Drums are provided.
When: Saturday, Jan 27, 7:30pm
Where: East West Bookstore Mountain View, CA
Fee: ?
More info for Dave's events at
www.globaldrumcircles.com/eventschedule.cfm
Watsonville Taiko
Heres's a nice introduction to this great group -->
Women's March
When: January 20 2018
Where: Santa Cruz, CA
Fee: Free!
Watsonville Taiko Holiday Boutique
When: Sunday, November 19
Where: Kizuka Hall, Watsonville
Fee: Free!
Young Ensemble Showcase
When: Saturday, February 10
Where: Santa Cruz High School
Fee: >
Taiko Classes
Watsonville Taiko offer classes and worksops for children of all ages and at a variety of locations. Please visit
http://www.watsonvilletaiko.org/classes.html
to learn how to get in on the fun!
When: Varies
Where: Varies
Fee: Varies
More info for Watsonville Taiko's events at
www.watsonvilletaiko.org/upcoming-events/
Don Quixotes's International Music Hall
ALTAN
With their exquisitely produced award-winning recordings, ranging dynamically from the most sensitive and touching old Irish songs all the way to hard hitting reels and jigs, and with their heartwarming, dynamic live performances, Altan have moved audiences from Donegal to Tokyo to Seattle.
When: Thursday, March 8
Location: 6275 Highway 9, Felton, CA
Fee: $30 Seated
Molly's Revenge
Molly's Revenge is a dynamic, acoustic Celtic band known for its unique and infectious enthusiasm. The classic combination of bagpipes, whistle, and fiddle, with a backdrop of guitar, mandola, and bodhran guarantees an enjoyable experience for all fans of Scottish and Irish music.
When: Saturday, March 17
Location: 6275 Highway 9, Felton, CA
Fee: $20
More info for Don Quxote's events at
http://www.donquixotesmusic.info/
Kuumbwa Jazz
Pacific Mambo Orchestra featuring Herman Olivera
Pacific Mambo Orchestra honors the sound of the great Latin big bands of the 1940s, infusing mambo, salsa, chia-cha-cha and Latin jazz with intoxicating energy.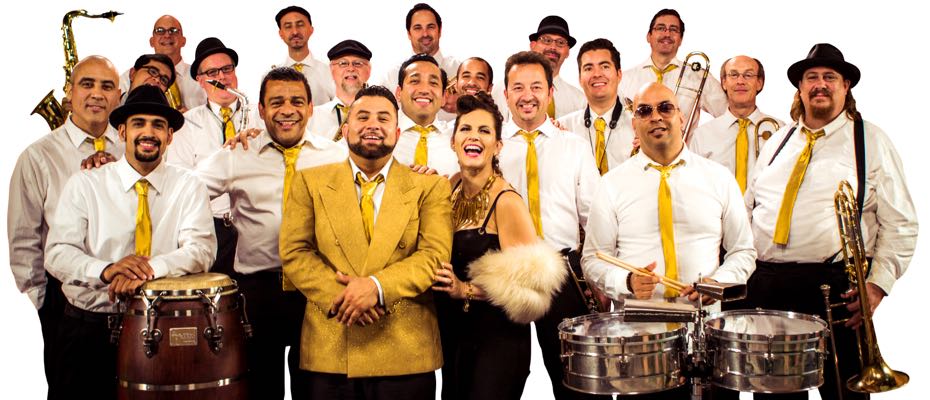 When: Saturday, January 6
Where: Cocoanut Grove Ballroom, Santa Cruz, CA
Fee: $35 Adv. - $40 Door
AZA
AZA unites traditional Tamazight (Berber) music, indigenous to the Atlas Mountains of Morocco, with the global influences of its diverse members. Evocative of Saharan-African blues, yet with an original style that truly defies categorization, AZA's stirring performances feature deep, danceable rhythms, intricate string melodies, and soaring, soulful vocals.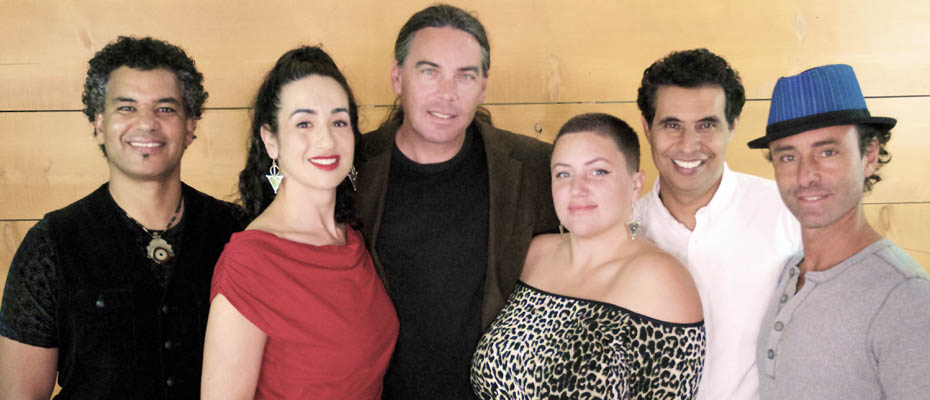 When: Saturday, January 20
Where: Cocoanut Grove Ballroom, Santa Cruz, CA
Fee: $20 Adv. - $25 Door
Poncho Sanchez Latin Jazz Band
Poncho Sanchez has been preaching the "gospel of the clave" for over three decades. In that time, he has not only carried on the legacy of his mentor, Cal Tjader, but expanded his ensemble's repertoire to incorporate forays into classic soul music and blues, all the while honoring the folkloric roots of Afro-Cuban music.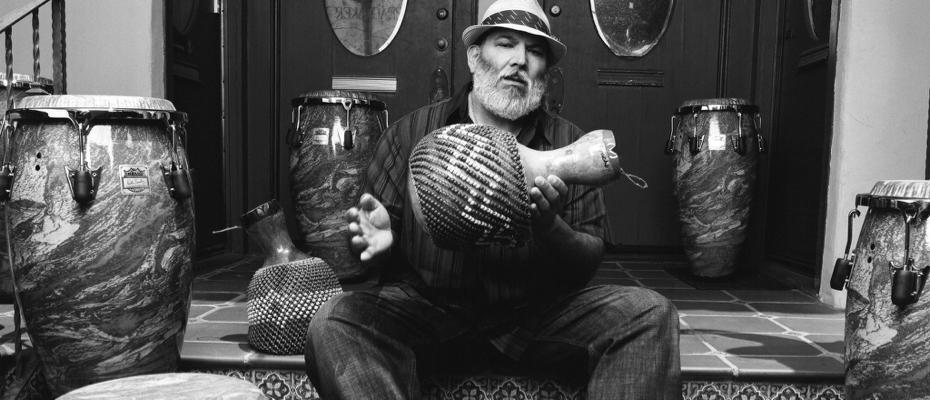 When: Thursday, January 25
Where: Cocoanut Grove Ballroom, Santa Cruz, CA
Fee: $32 Adv. - $37 Door
More info for Kuumbwa Jazz's events at
http://kuumbwajazz.org/calendar/
Moe's Alley
Celso Pina
Celso Piña is a pioneer in mixing or blending sounds of tropical base, combined with all kind of popular genres from norteño to sonidero, Ska, Reggae, Rap, Hip Hop or R&B, just to mention some. For this reason he's considered one of the best musicians from Mexico and Latin America.
When: Thursday, January 18
Where: Moe's Alley, Santa Cruz, CA
Fee: $25 Adv. / $30
More info for Moe's Alley's events at
http://www.moesalley.com/calendar.php